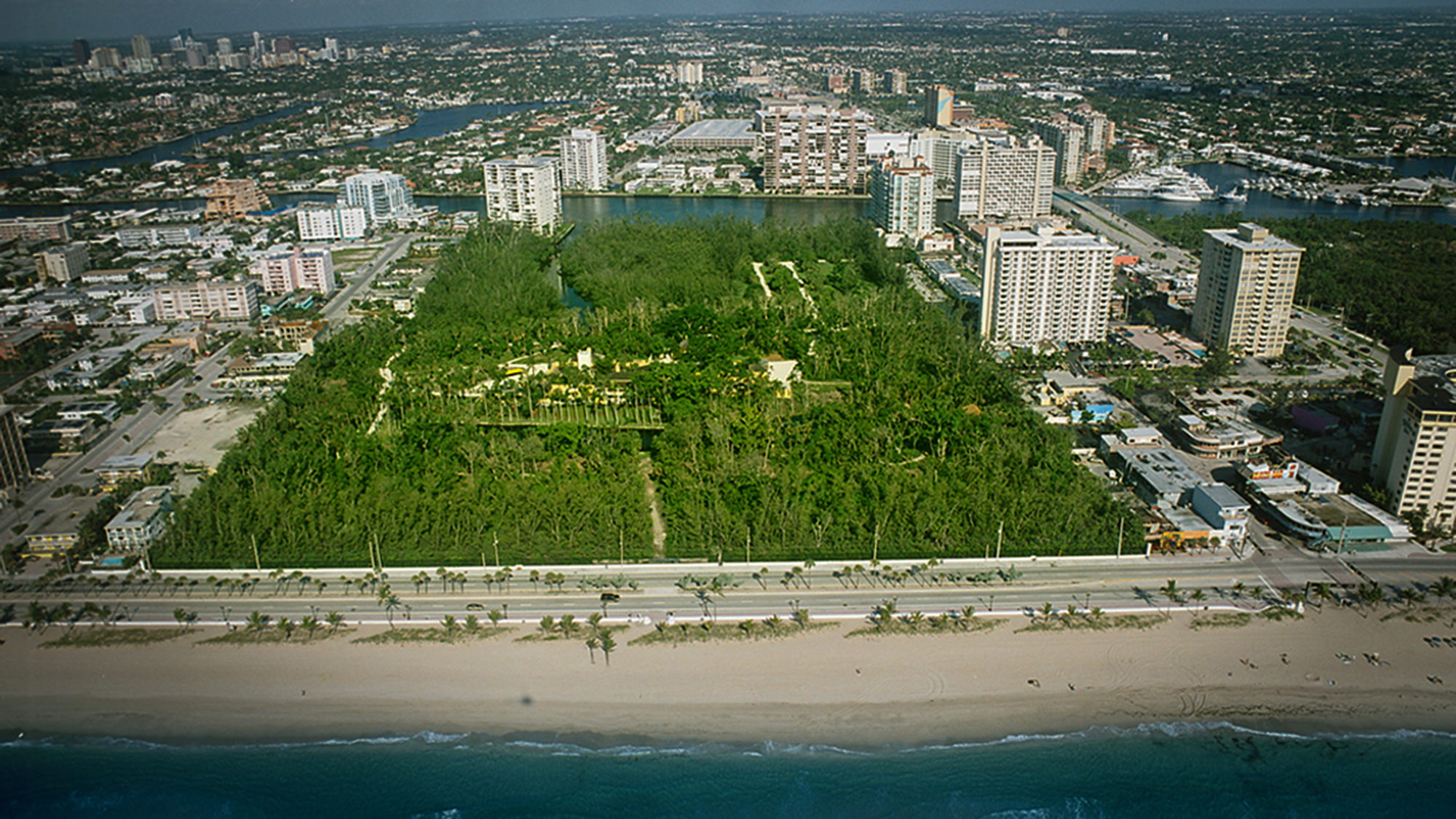 For the last few decades, Bonnet House has served as a fascinating cultural landmark and has opened its doors to thousands of curious visitors from across the globe. But the fact that Bonnet House is now one of the most beautiful, unique, and fascinating historic homes in the state of Florida was no mistake. Had it not been for Evelyn Bartlett's determination to preserve the estate and artistic legacy of her family, Bonnet House Museum & Gardens would surely not exist as it does today.
The 1970s and 1980s were challenging times in the history of the Bonnet House estate. As Frederic died, and Evelyn aged into her eighties, upkeep of the property became increasingly challenging, and offers to purchase and develop the property came pouring in. However, Evelyn was uncompromising in her desire to ensure that the magical estate created by her artistic husband be somehow preserved and returned to its former glory. Throughout a more than ten-year preservation effort, Evelyn remained steadfast that, not only must the property be protected from commercial developers but also that any organization granted ownership and responsibility for preserving it must be forever prevented from making commercial additions incompatible with running the estate as a museum, cultural center or nature preserve.
Evelyn's many requirements and restrictions were challenging at times and made the task of restoring the estate seem nearly impossible. However, eventually, in 1984, the estate was finally added to the National Register of Historic Places. In her zeal to protect Bonnet House, Evelyn Bartlett may have at first seemed to endanger its long-term preservation by the numerous and seemingly "deal-breaking restrictions" she required of any agreement. In the end, however, she appears to have been vindicated in her approach. Now, the Bonnet House property is preserved intact, just as Evelyn and Frederic had known it in their days together.
But as one chapter in the history of Bonnet House came to a close, another new and exciting chapter was about to begin. After the 1980s, Bonnet House would no longer be a residential home, but instead a cultural and educational center where visitors from around the world could come to enjoy the artwork and take in the unique history and environment of South Florida. But creating and maintaining this property has been no small feat over the years, and upkeep continues to be a challenge as hurricanes and coastal conditions take a toll on the estate.
This is why we have developed a five-year comprehensive strategic plan that includes estate preservation, as well as advanced marketing efforts to attract tourists and broaden engagement with the local community. We are hoping to raise money for these efforts through our ' Revitalize Bonnet House' campaign. By donating to our campaign, you can help us with necessary electrical, irrigation, and plumbing repairs, and so much more.
For a gift of $5,000, supporters will have the opportunity to participate in one of two luxurious "Night at the Museum" experiences. Donors may select between one experience that offers dinner for two, an overnight stay in Bonnet House's newly renovated suite, and breakfast the next morning. Alternatively, donors can forgo the overnight stay and host an outdoor dinner on the veranda for eight guests, entertaining friends, and family members just as the Bartletts once did.
The history of the Bonnet House estate is truly fascinating, and we are thrilled to showcase this unique history to our guests. If you'd like to learn more or donate to our campaign, you can click here, or contact our Director of Development, Darla L. Stanton at 954-653-1557 or [email protected].