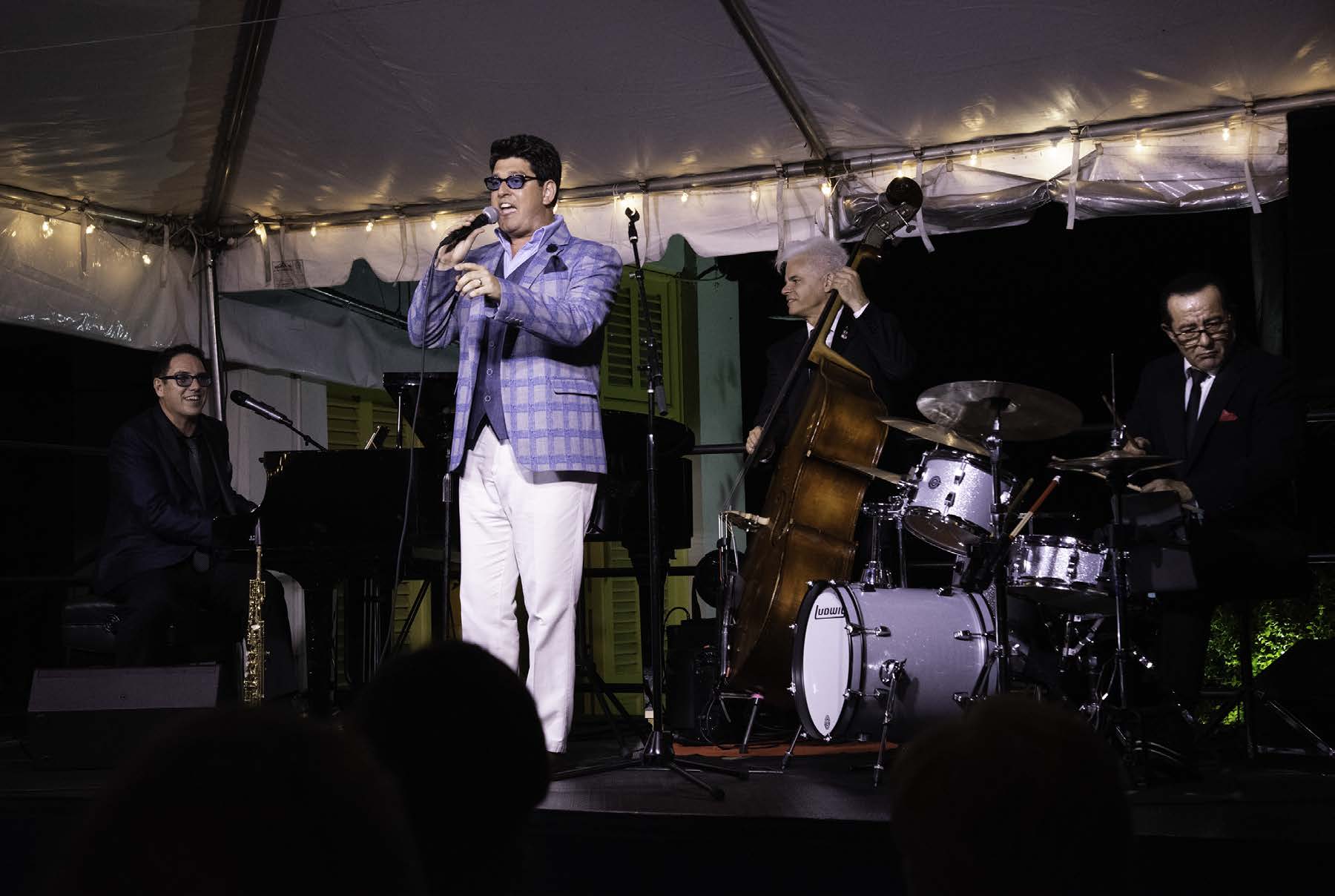 Here in Fort Lauderdale, we are fortunate enough to have an abundance of talented performers throughout the community. Due to our culturally-rich history in Fort Lauderdale, a variety of musical stylings can be heard around every corner, including here at Bonnet House! In fact, to kick off the new year, Bonnet House is excited to host our annual Concert Under The Stars series, featuring a diverse array of musical performances.
This magical outdoor concert series will begin on Thursday, January 23rd from 6:30pm-8:00pm. Guests who are 18+ will have the opportunity to enjoy live performances at the beautiful Bonnet House Estate on our tent-covered veranda. We will even be featuring signature cocktails at the bar, as well as a selection of fine wine and cheese. Each night in the series will include a musical concert by a different performer or band from right here in Fort Lauderdale.
The series will begin on January 23rd with the Michael Masci Quartet with Danny Bacher . They will be performing popular selections from The Great American Songbook starting at 7:00pm. For more information, or to purchase tickets for the first night in our series, click here or call (954) 703-2614.
On February 13th, Bonnet House will welcome students from the University of Miami Frost Opera Theater . Their performances will reflect the broad range of programming in the twenty-first century, including Baroque opera, as well as some of the most progressive works of our time. For additional information, or to purchase tickets, click here or call (954) 703-2614.
This outdoor concert series will continue with two performances in March. The first will take place on March 12th with a performance by the Lynn University String Quartet . They will be playing a broad and diverse range of repertoire that mixes contemporary music with traditional styles. To learn more, or to purchase tickets, click here , or call (954) 703-2614.
On March 26th, our series will conclude with the acoustic band, SOSOS . Their music is based around root instruments such as upright bass, pump organ, banjo, mandolin, djembe, acoustic guitars, drums, melodica, and even a box of rocks. To learn more, or to purchase tickets for the final concert in our series, click here , or call (954) 703-2614.
We hope to see you and your friends at Bonnet House for an evening of sweet music and beautiful starlight. All concerts will be held, rain or shine. Tickets are available at the general, premium and VIP levels. If you are interested in purchasing tickets for all four concerts, please consider becoming a sponsor for $500 and receive two VIP tickets to all four concerts! For sponsorship information, click here or contact Darla L. Stanton at (954) 653-1557 or [email protected].